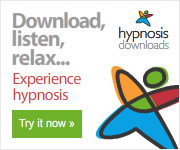 Some of our other services include music, DJ, Hypnosis, and web site work and services. I also run and manage over fifty websites, and have my own hosting, so let me know if I can be of service to you.
Submit your site to 8000,000 search engines each month. This is a nation wide submission Google US, Google Canada, Google UK, etc. We just do not submit your URL, but we scan your complete site. We use your keywords, descriptions, meta tags, and titles.
This gets you noticed on the NET. We will also give you free access to our traffic exchanges, where you can advertise your sites for free.
We are the only place on the Net where you will find a offer like this. The scan alone is worth more then the price of our submissions. Act now before the price increase. Get noticed, get customers now.
Please note – please contact us for other options and plans. Also please note that your online ratings will increase, but may take some time, depending on other settings and options. To get rated on the first page of search engines, please contact our office.